NISH STUDIO
Regular price
Rs. 1,299.00
Regular price
Sale price
Rs. 1,299.00
Unit price
per
Sale
Sold out
WATERPROOF. ANTI TARNISH. 

 

HYPOALLERGENIC
Material : Stainless steel
18k Gold Plated
View full details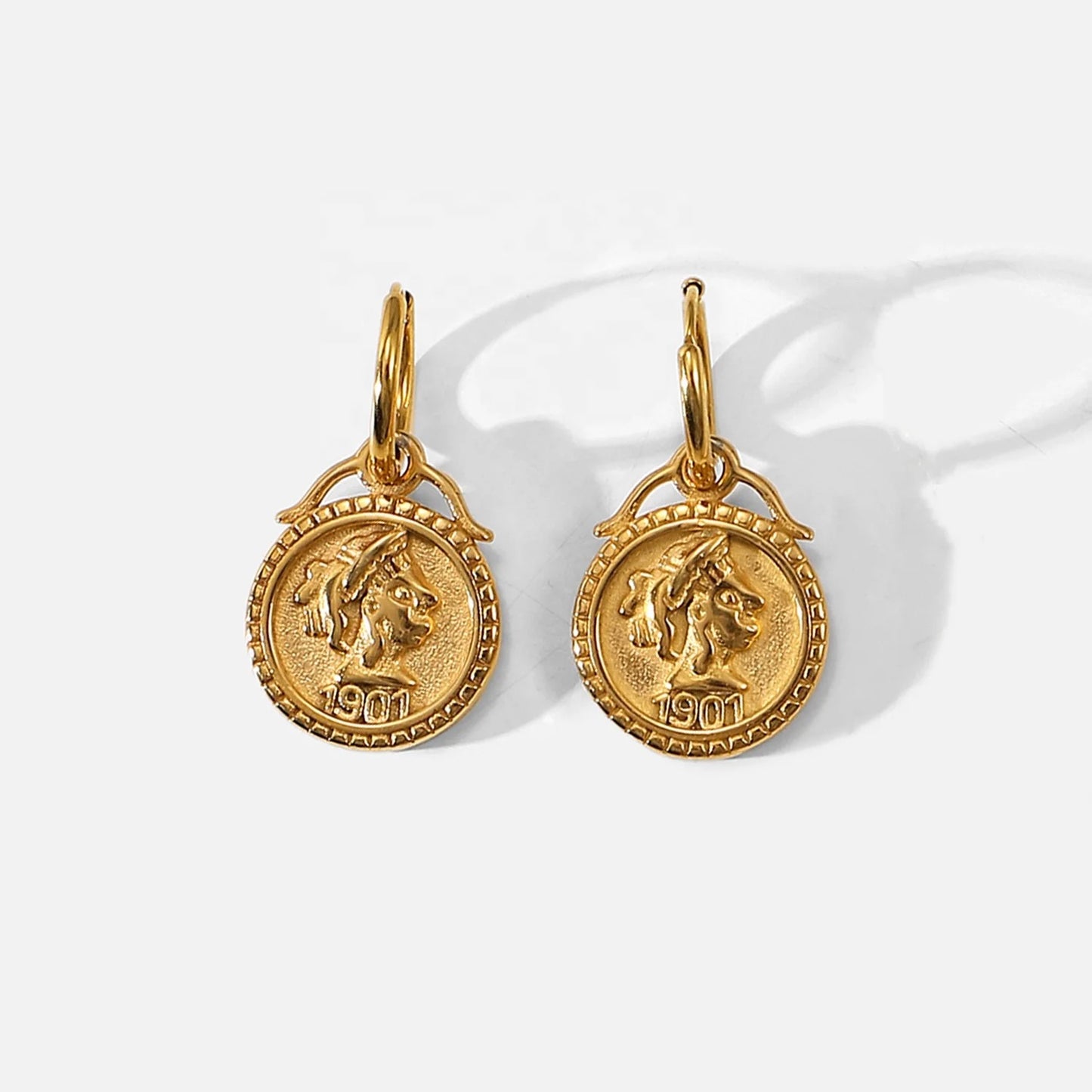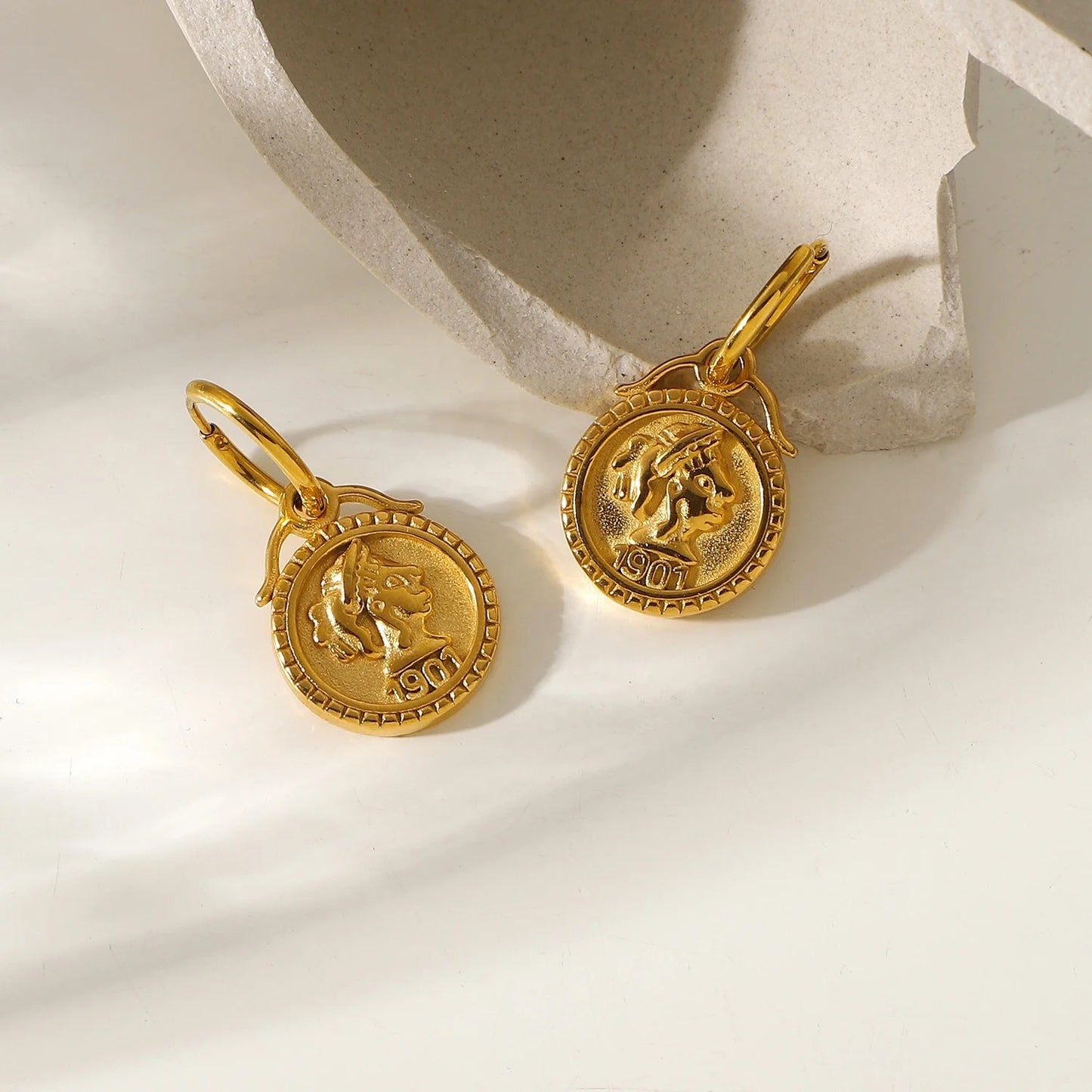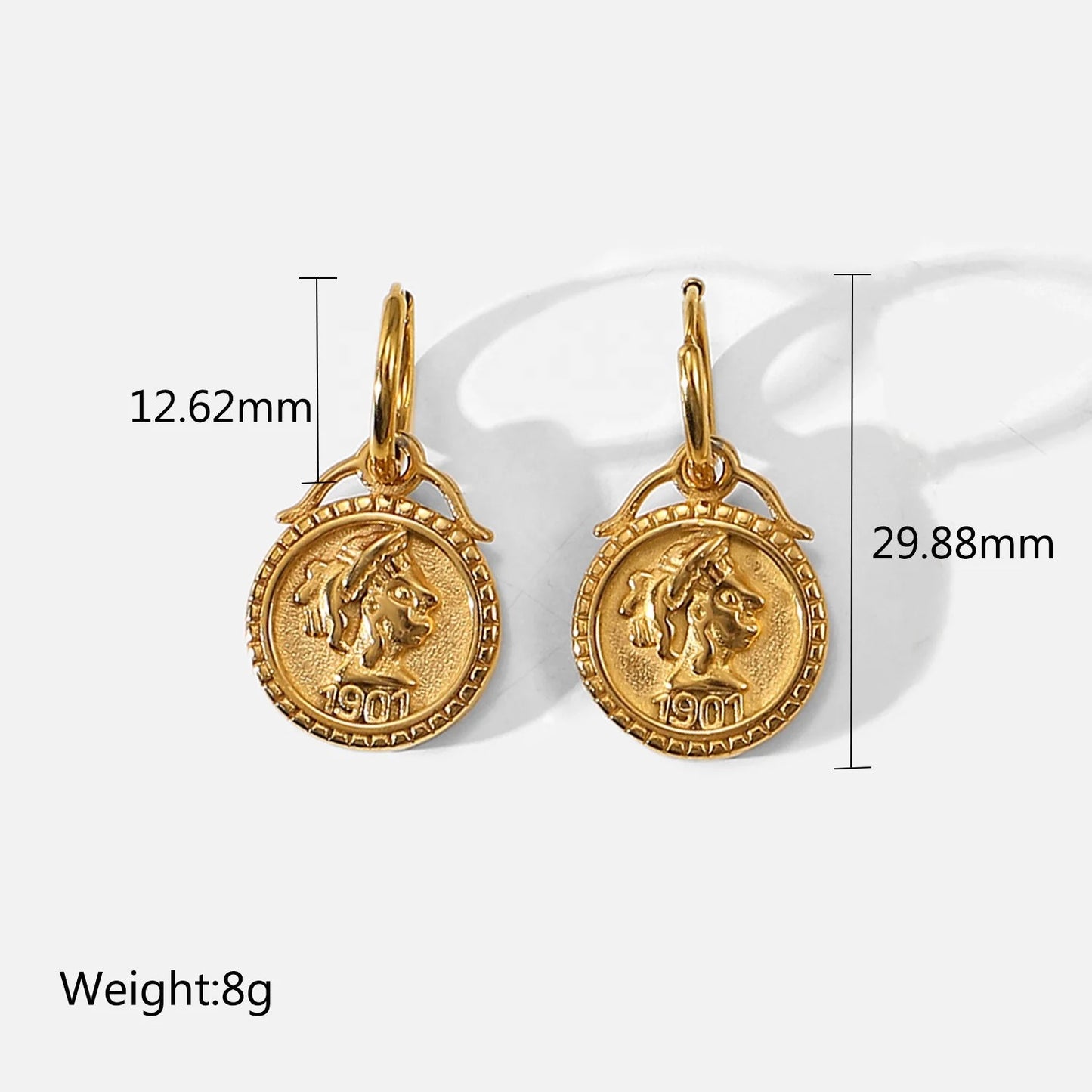 Collapsible content
Warranty

WARRANTY: Nish Studio offers a manufacturer's warranty* that covers the replacement of your Nish Studio Jewellery for 4 months from the date of purchase. Providing the original invoice is mandatory. *T&C applied.
Exchange and Return

Exchange Process:

1.  Eligibility: To be eligible for an exchange, the product must be unused, in its original packaging, and in the same condition as when it was received.

 2. Exchange Request: If you wish to exchange a product, please contact our customer support team within seven days from the date of delivery. You can reach us via email : info.nishstudio@gmail.com or phone : +91 7073123808 to initiate the exchange process.

3.  Return Shipping: Customers are responsible for the return shipping costs of the product they wish to exchange. Please ensure that the item is securely packaged to prevent any damage during transit.

4.  Exchange Approval: Once we receive the returned product and inspect its condition, we will notify you of the exchange approval.

If the product meets the eligibility criteria, we will process the exchange promptly.

5.  Exchange Options: You can choose an alternative product of equal value or higher, and if the chosen product has a higher value, you will be required to pay the price difference.

6. Shipping of Exchange Item: The exchanged product will be shipped to you with the same shipping method used for the original order. If there is any difference in shipping costs for the exchanged product, we will inform you beforehand.

Exclusions:

Please note that our exchange policy does not cover the following:

a.  Products damaged or altered after receipt

b.  Products without original packaging

c.  Items returned beyond the specified timeframe
Jewellery Care

The metal used in our product is stainless steel and its plated with 18k gold. Despite its durability and resistance to tarnish , following these simple care tips will keep your jewellery looking its best:

1. Cleaning: Regularly clean your stainless steel jen with mild soap and warm water using a soft cloth or brush to remove any dirt or residue. Avoid using harsh chemicals or abrasive materials as they may scratch the surface.

2. Avoid Exposure: Although your jewelry is waterproof and sweat-proof, it's best to avoid prolonged exposure to harsh chemicals, such as chlorine, bleach, or cleaning agents, as they may damage the jewelry over time.

3. Storage : When not wearing your jewelry, store it in a dry and clean place, away from direct sunlight and other jewelry pieces that could cause scratching.

4. Hypoallergenic Care: While your jewelry is hypoallergenic and safe for sensitive skin, it's still a good practice to clean it before wearing, especially if it hasn't been used for a while, to remove any potential irritants.

5. Prevent Scratches: Despite being highly durable, stainless steel can still develop minor scratches.

Avoid contact with rough surfaces or abrasive materials to keep your jewelry scratch-free.
Reviews
Vanshika Sharma

I am absolutely in love with the delicate necklace I purchased! This necklace has quickly become one of my everyday essentials.

⭐️⭐️⭐️⭐️

Raisha Jain

Your collection is simply amazing! The bracelet i bought not only does it look fantastic, but it also doesn't irritate my skin at all. Thank you for creating jewelry that's both safe and fashionable!"

⭐️⭐️⭐️⭐️⭐️

Asha Choudhary

I'm thrilled with my purchase and will definitely be returning for more pieces!"They've quickly become a part of my signature style.

⭐️⭐️⭐️⭐️

Simran Mehta

"I'm so happy with my purchase of the earrings from . They are not only beautiful but also lightweight and comfortable to wear all day.

⭐️⭐️⭐️⭐️

Surbhi Goyal

I had been searching for the perfect pair of hoops, and I finally found them at . The earrings are lightweight and easy to wear, and the clasp feels secure.

⭐️⭐️⭐️⭐️⭐️

Avni Arora

After ordering my pieces I had them within a couple of days and that's with standard shipping. It was so quick. And I'm so in love...

⭐️⭐️⭐️⭐️

Mehak Verma

Good quality and selection, reasonably priced and super fast delivery - so pleased with all my nice jewellery!

⭐️⭐️⭐️⭐️

Charmi Solanki

Shipping is so quick and packaging is great, been loving shopping here so much I placed 3 orders in 2 weeks.

⭐️⭐️⭐️

Ekta Vyas

Loved it, every item came exactly how it was pictured. Love every piece, some have become a part of my everyday jewellery.

⭐️⭐️⭐️⭐️

Amayra Shah

After ordering my pieces I had them within a couple of days and that's with standard shipping. It was so quick. And I'm so in love...

⭐️⭐️⭐️⭐️

Pooja Chandani

"I am absolutely in love with my personalized name necklace.I've received countless inquiries about where I got it from. Thank you for making me feel truly special!"

⭐️⭐️⭐️⭐️⭐️

Tara Thakker

"i have been wearing your jewellery since so long now and it havent loose its color. Totally worth buying it from you!!

⭐️⭐️⭐️⭐️